---
Scratch the kibble: your clowder deserves the best chowder.

For pet owners who knead to know what ingredients their cat's food is littered with, Meow Chow is here to be transparent about the details of our recipes. Finding the purrfect meals for our precious cats can be furusterating, and an inadequate diet can make them pawsitively hissterical. The hunt is over: our tri-flavor menu will leave your beloved pet catisfied and feline good.

Meow Chow comes in three delicious flavors: Savory Salmon Supper, Chunky Chicken Chowder, and Flavorful Flounder Feast.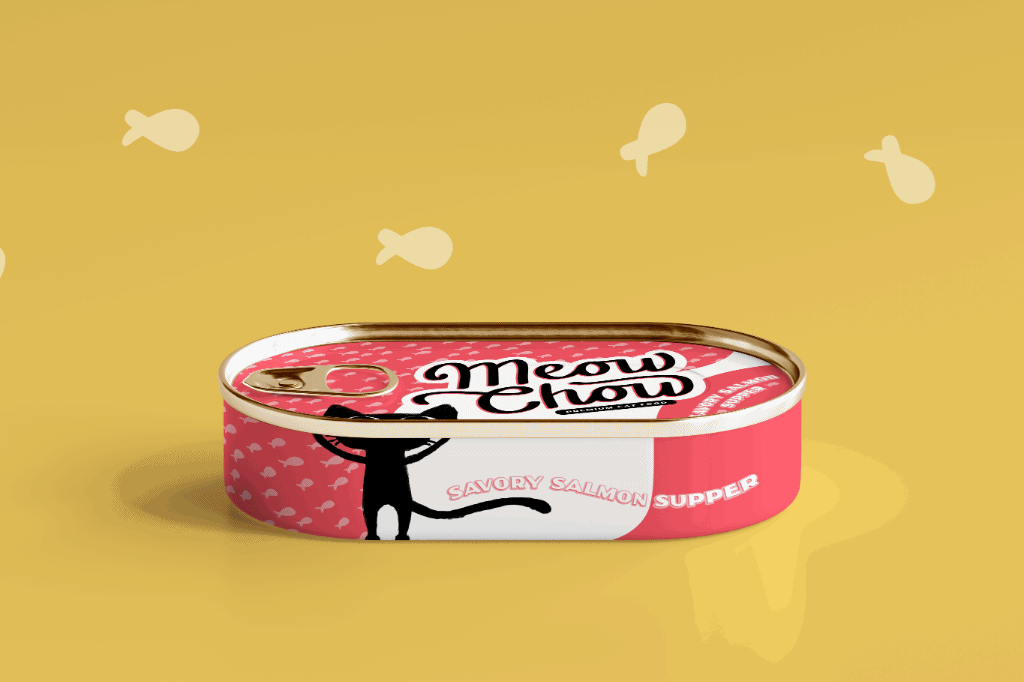 ︎︎︎NEXT